Buying your first DSLR? That is...your first digital camera that's bigger than a point and shoot? Or are you upgrading from equipment that you've had for a while? Well I'm hoping that this page can be a helpful resource to you. The equipment listed on this page is recommended with a hobbyist in mind, someone who loves photography and wants to get better at taking pictures of the people in their life that they love. This equipment will help you do that well and within a budget. If you are pursuing photography as a business, I have different recommendations for you. All of the equipment that I'm recommending here is Canon. Canon is what I use and know best so I feel most comfortable recommending it to you. Plus I personally think Canon's the best and I believe you get the most for your moolah with Canon products.
✨ The pictures may not all be updated on this page, but the info is as of March 2021! ✨
A couple of quick tips before we get into the specific equipment.
Please purchase from a reputable company rather than a random website that appears to have a deal. If it seems too good to be true it probably is. I always purchase either from my local shop Horn Photo (Central Ca) B & H Photo or Amazon. The links below should take you to my little Amazon shop so you can see lots of great options!
I don't personally recommend buying the kit that comes with the camera and all of the lenses. Those kit lenses may not be what you really want once you learn how to use your camera on manual.
Camera Bodies and Lenses
A great camera body for a hobbyist or a mom. This camera will allow you to shoot completely on auto but also has full manual capabilities. They usually have a pop-up flash and are high enough quality to do quite a bit on a budget.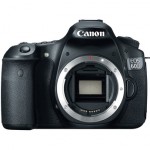 If you can spend a little more I would recommend the 6D Series. It will shoot multiple pictures faster with less delay. It is going to handle the high ISO numbers (in low light) with less grain. The colors will be better. It's just a really nice step up from the rebel.
An inexpensive, great lens to use when learning aperture and to shoot on manual in low light. I recommend this for your first lens. Start with a lens that's $100, learn your camera, then see what you really need.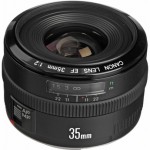 A great wider lens. Does your 50mm lens seem too close up? Too zoomed in on your Rebel or 60D camera? Then a 35mm lens is better for you. It will be closer to what your human eye sees. This lens has an aperture of 2.0 so this will be a great lens for indoor low light pictures without a flash.
This lens is even a bit wider (farther away) than the 35mm lens. This lens has an aperture of 1.8 so this will be a great lens for indoor low light pictures without a flash.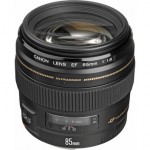 This is a great zoom lens. This would be zoomed in more than the 50mm lens for closer up shots. Great for at the park, swim lessons, or maybe even t-ball games. I had this lens for a long time until I upgraded to the professional version.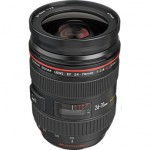 If you would prefer to have one fantastic lens rather than switching a bunch of lenses on and off your camera then this may be the lens for you. The aperture goes down to F 2.8 so it will be good for indoors or outdoors. It's a bit more pricey and used by pros but it might be all you need.
Accessories
I recommend having multiple memory cards.
A white balance target. I take this on every shoot. I use it almost every time. Realistically I don't always use it when I'm with my own kids. My camera is often on auto white balance in my daily life, but for a photoshoot it's on custom and I'm using my target.