✨ Recently updated (March 2021) ✨
What's in my camera bag? These are all my lovelies. I recently added some mirrorless to the mix. And I LOVE it! These are the things that actually fit in my bag (not studio lights, etc)...
Cameras Bodies and Lenses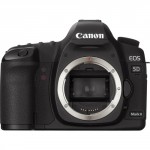 I carry a 5D Mark III in my bag and primarily use this camera for all of my in-studio work. In my opinion, a camera well worth the money. The Mark III camera is so good with higher ISOs and I love the quickness and the great color. Sharp great images come from this camera when paired with great lenses.
My trusty (and most often used) 35mm. It seems this lens is always on one of my cameras. It is my go-to lens in a newborn shoot as well as much used lens in a family or child outdoor shoot. It's a wide-angle lens but fits my need because I can be close enough to interact with my subjects.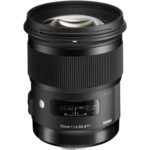 This is a great standard portrait lens. I probably use it most in-studio sessions with smaller backdrop areas. It's not on my camera as often as the 35mm or the 85mm but it's a great middle-ground lens.
This lens is perfect for babies' fingers, toes, lips, and close-ups of beautiful little faces. Though it can be used for much more, that's when I find myself using it primarily.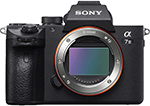 A lightweight, beautiful little camera body. My new favorite for outdoor photography. I use this almost exclusively now when I'm photographing kids and families outside. The auto eye focus feature is just incredible and I love this camera.
This is a beautiful lens for the mirrorless camera. Sony zeiss are some of the best lenses that you can get for your a7III camera. It's beautiful glass.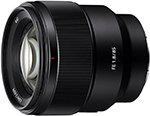 This lens works incredibly well for the price. I opted to purchase the less expensive lens this time and did not go with the Zeiss and I'm still very happy with it. It has beautiful bokeh and it's quite fast even for photographing children.
Accessories
A white balance target. I don't use this indoors as I'm usually on kelvin with my studio lights. But I take this on every outdoor shoot. I use it often. Realistically I don't always use it when I'm snapping quick pictures of my own kids. My camera is often on auto white balance in those daily moments.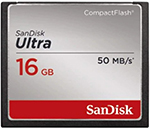 Memory cards are obviously very important. I have more than a dozen of this kind. Most of mine are these San Disk 16GB cards but some vary.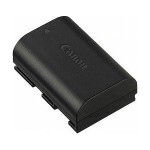 Extra camera batteries are also very important. I have two or three per camera.
I wear my shootsac on every outdoor photoshoot. This bag may be a little old school but I just really love it. I just replace the cover for an updated look now and then. It keeps my lenses, memory cards, batteries, and more accessible while I'm shooting. The rest of my goods stay in my large camera bag when they're not needed for a particular shoot.
This is my big camera bag that carries everything. Then I take things out and put what I'm actually going to use in my shootsac. I really do love Lowepro. They're fantastic and such good quality.