A big breakfast during a time when you're not really sure what day of the week it is. 
My tip for today is:
Take a few detail shots. Physically move in closer toward the details with your camera. Capture the pancakes. Capture the little fingers, toes, and dirty faces of your little cuties.
Manual camera settings:
ISO – 64 (really bright morning and reflective concrete)
aperture – F 3.2
shutter speed – 1/160
lens – sony Zeiss 35mm 1.4
camera body – sony mirrorless a7III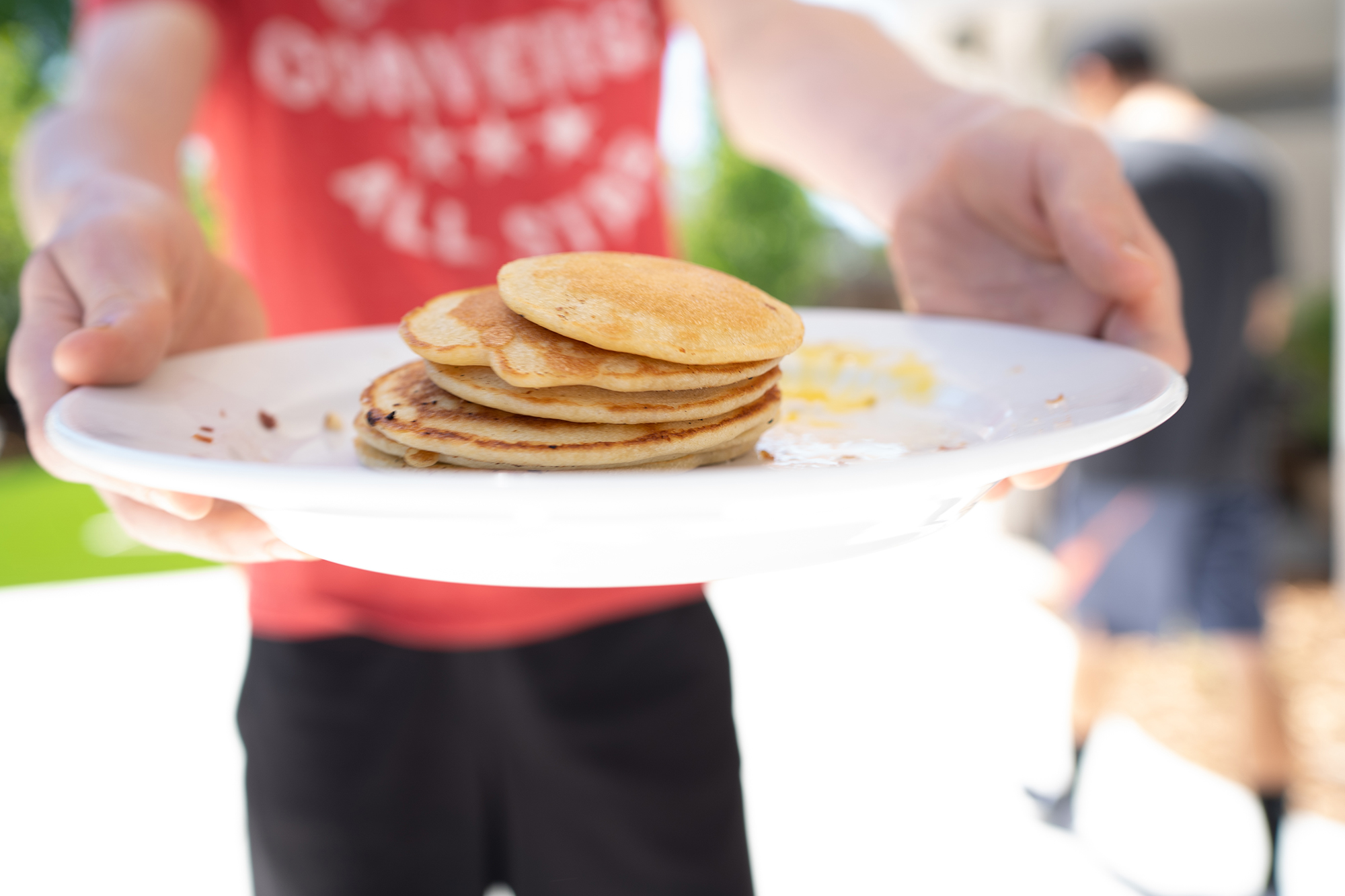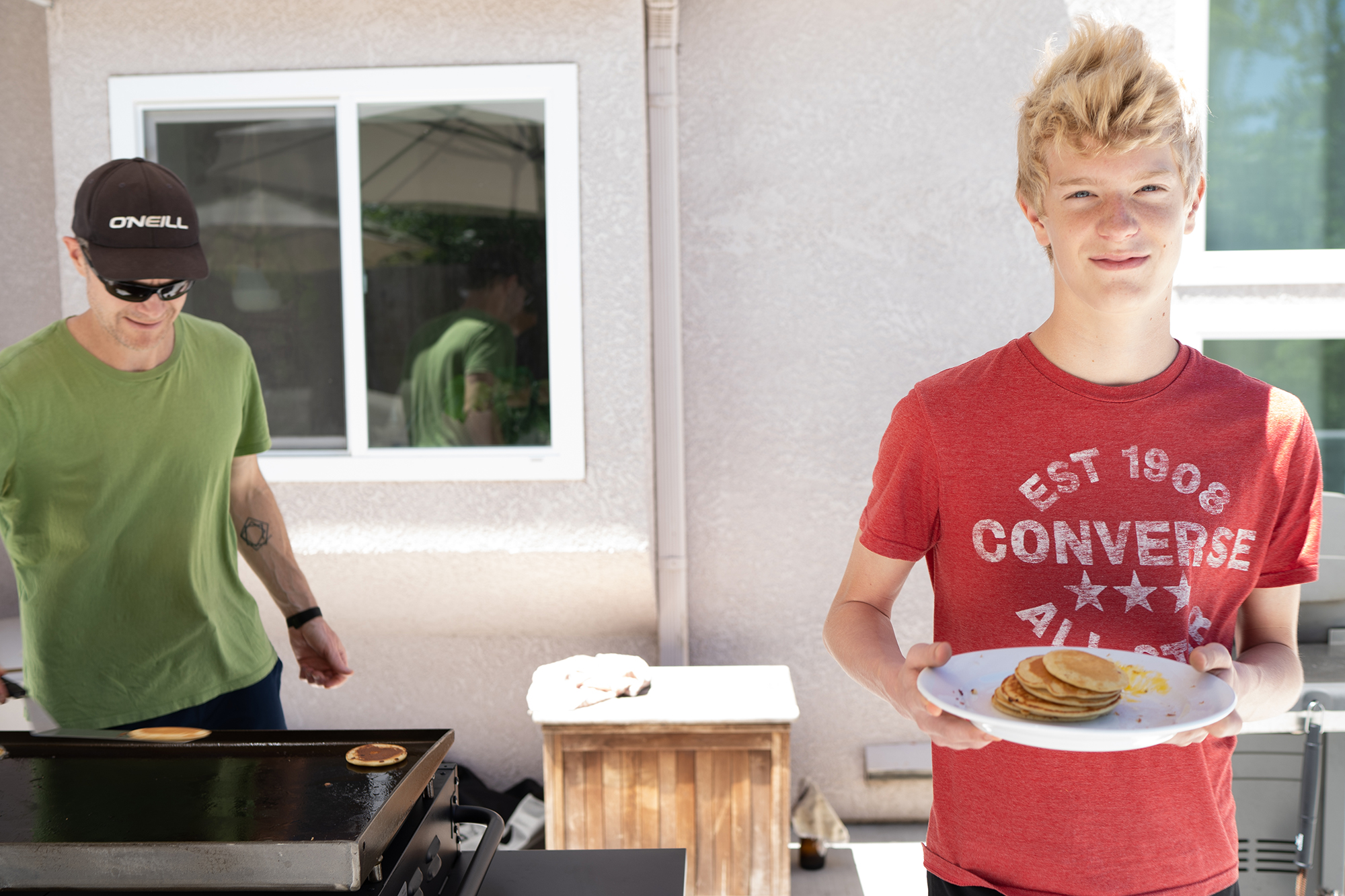 Manual camera settings for indoor image below:
ISO – 200 (it wasn't as bright inside)
aperture – F 2.2 (I needed to let even a little more light in)
shutter speed – 1/160
lens – sony Zeiss 35mm 1.4
camera body – sony mirrorless a7III