The piano is played in our home on the daily and it's truly one of my favorite things. I love it. There's a variety of jazz, worship, classical, and even some movie theme songs. 
My tip for today is:
Look at things from a different perspective. Take a picture, then look around and take the same shot from a different angle. See the two images below.
Manual camera settings:
ISO – 400 (indoor, no flash, just natural window light)
aperture – F 2.0 (opened it up for more light to come in)
shutter speed – 1/160
lens – sony Zeiss 35mm 1.4
camera body – sony mirrorless a7III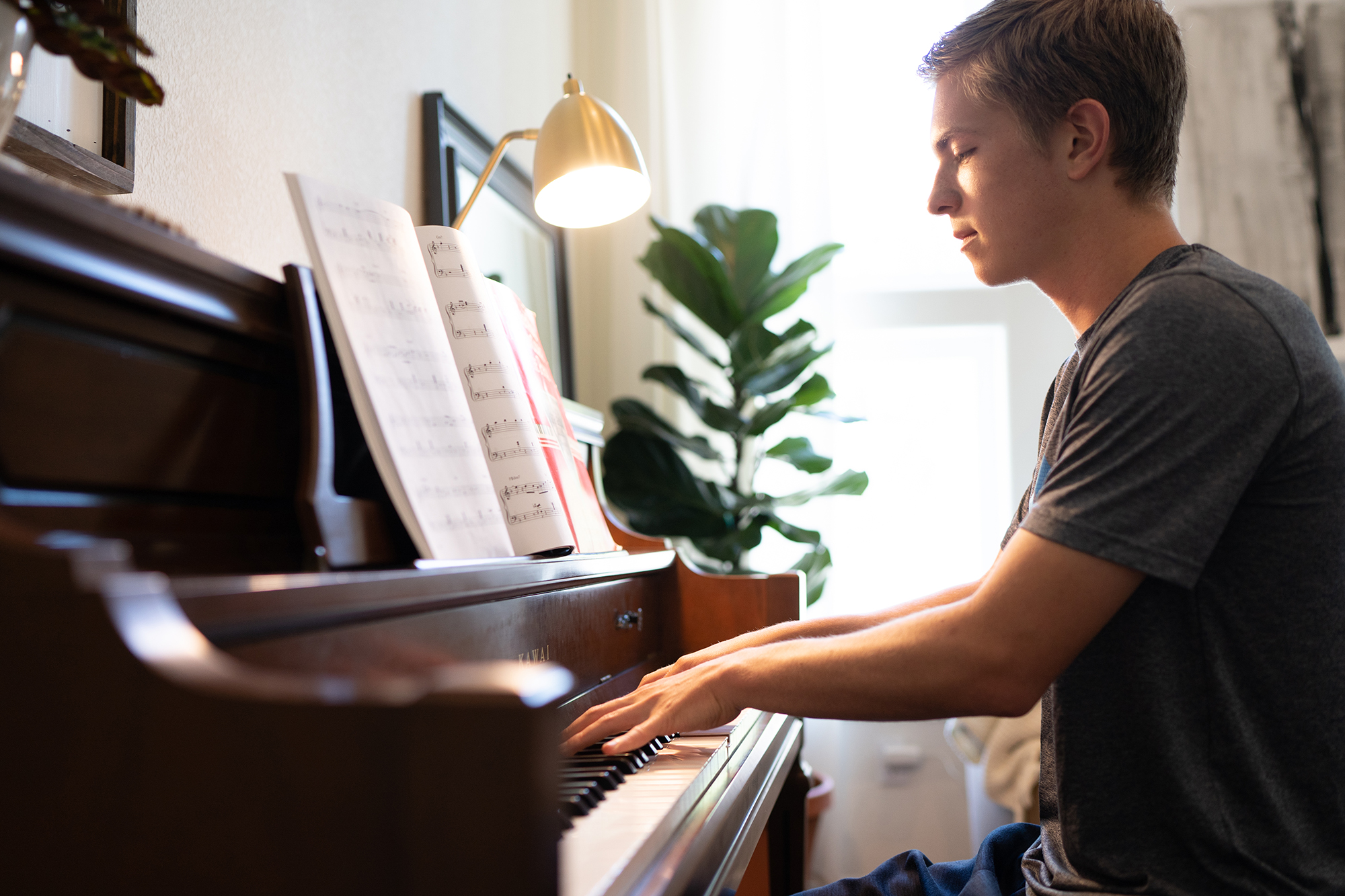 Manual camera settings:
ISO – 640 (as I got closer to his fingers, less window light came in and I needed to increase my ISO)
aperture – F 2.0 (opened it up for more light to come in)
shutter speed – 1/160
lens – sony Zeiss 35mm 1.4
camera body – sony mirrorless a7III