Lots of luscious beautiful late evening sunshine coming into my camera is one of my very favorite things. But, sunlight can be tricky to manage if you're trying to still capture some faces in front of that sunshine. Here a few pointers if you're going to try to allow that sun to come into your lens without taking over your image too much:
Use something or someone to block the harshest part of the sunlight. In this image below I used both Morro Rock as well as the kids' heads. My go-to is typically to use branches or parts of a tree to block the harsh light and let the light trickle through the branches. That seems to be the easiest way. The sun is a bit tougher with something like this big rock. But I love it still.
I usually back the subject up to the sun so that the back of their heads are blocking the sunlight a bit.
I move my body physically and my camera angle so that the sun doesn't enter my camera too much creating those hexagon-rainbow sun flares.
I shoot a little bit underexposing my image and then just brighten up my subject's faces in editing a little if needed.
I aim to have the sun come in through the top corner of my camera usually so it's not too too bright.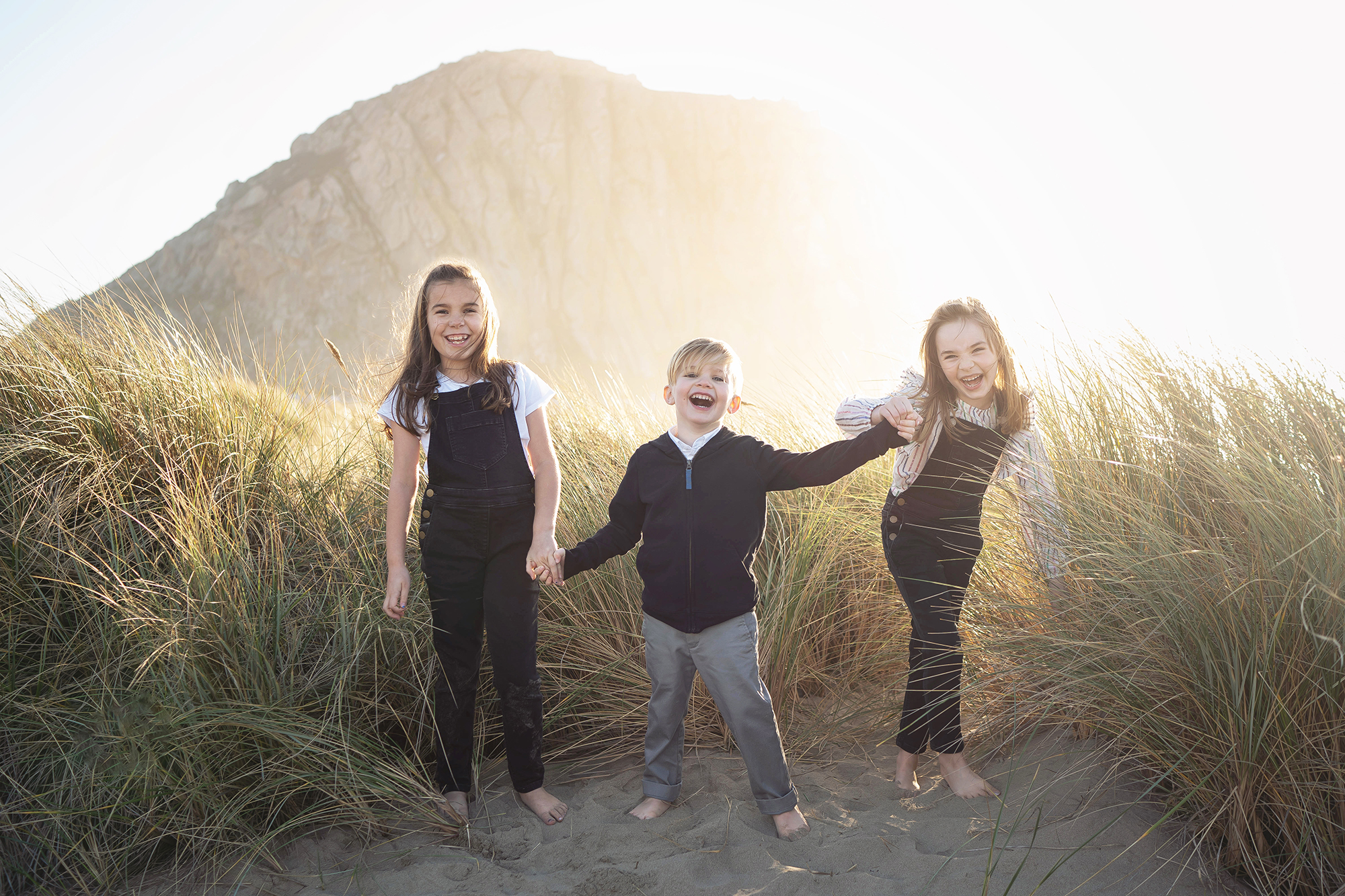 My manual camera settings:
shutter speed: 1/250
aperture: F 2.8
lens: sony Zeiss 35mm 1.4 lens
body: sony mirrorless a7iii