I thought I'd share something practical for people who love photography, take pictures, print pictures, and then………need to hang pictures. :)
I have a few thoughts, a few ideas. Wanna see how I do it?
Ok, you know how when you buy a frame from a place like Aaron Brothers (I buy a lot of my frames through them) it comes with a big piece of paper right behind the glass? I tape that paper to the wall and plan out my frames, especially if I'm doing a grouping. It's hard to space those out quite right and I'm a visual person. Seeing it visually helps me. :)  I'll do step by step directions below….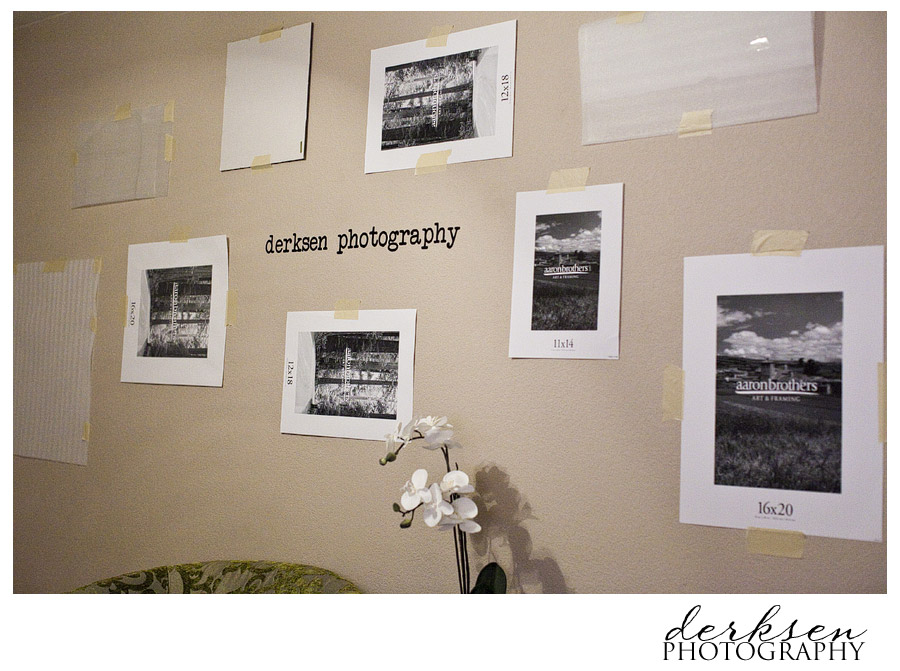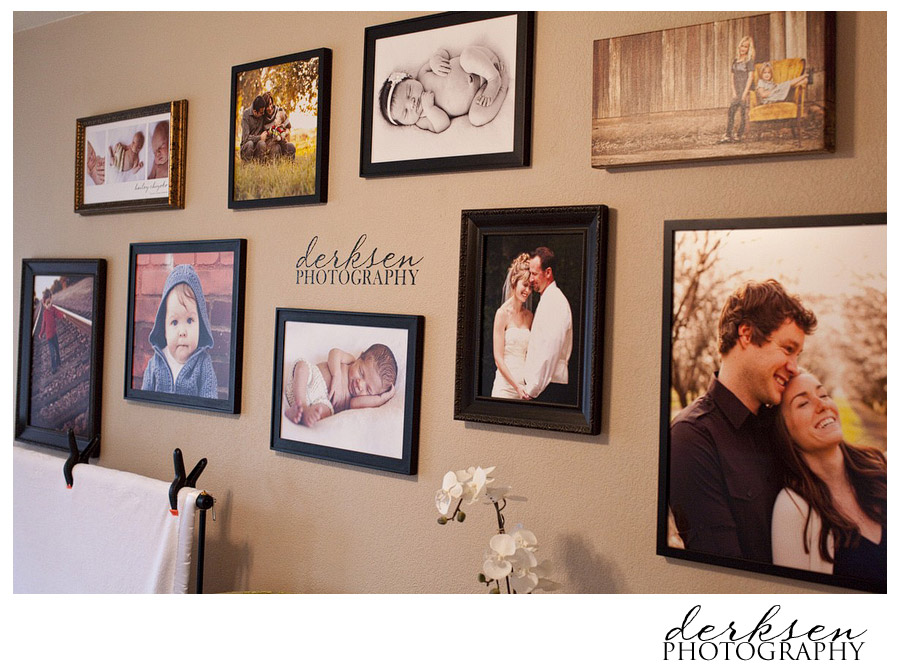 Ok so first, you're going to need some supplies. Hammer and nails of course, but also some large pieces of paper, tape, and some of those clear plastic tabs to put on the bottom of your frames so they stay put.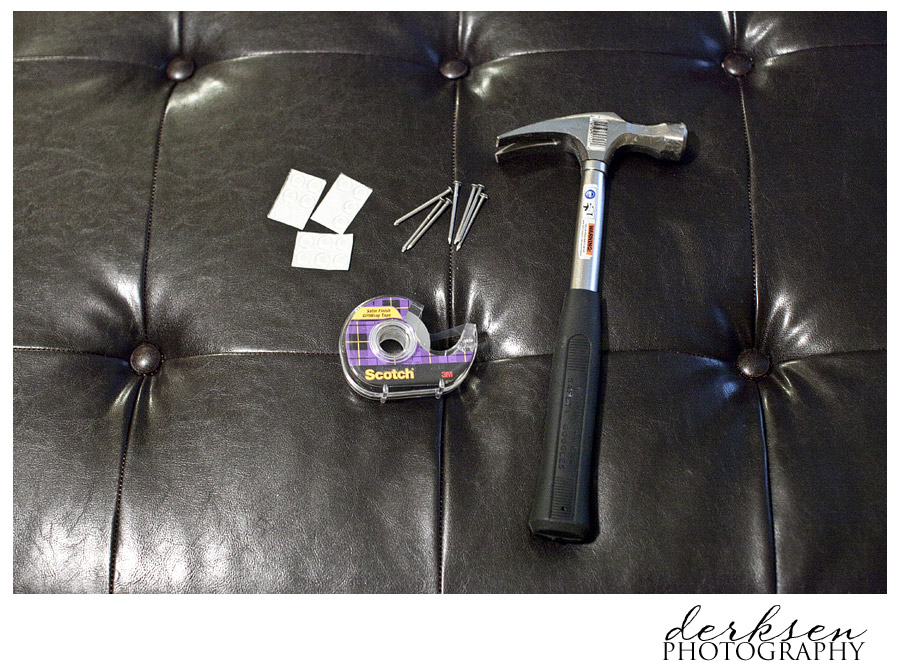 Ok, then, if I have a grouping that I'm hanging in my home I lay it out on the carpet to see how I want it to look. Like, see my beautiful pictures from Mariano Friginal, a fabulous photographer here in Fresno?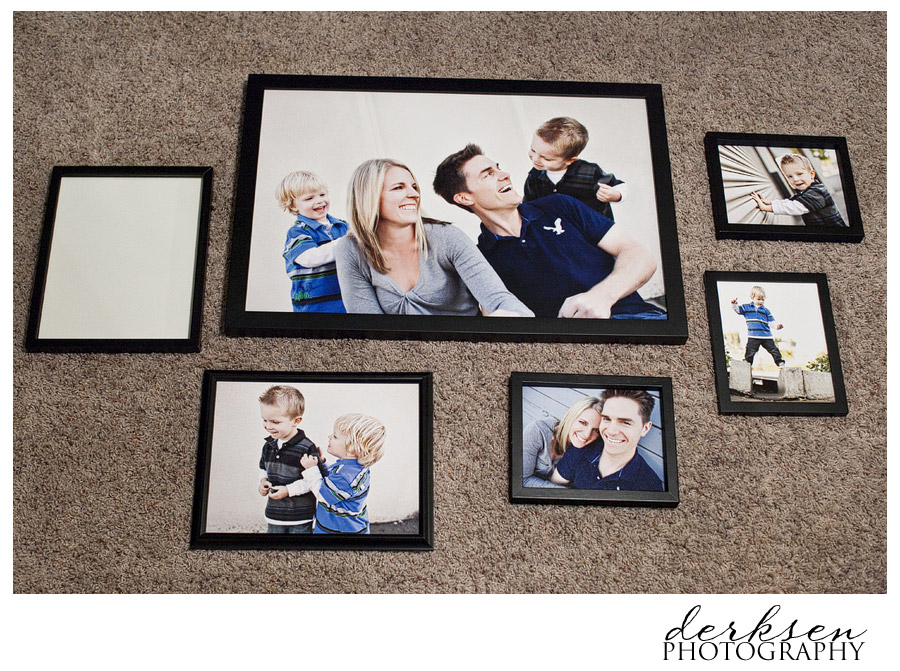 Then next, I tape some paper of the same size and tape it to the wall to plan it out before nailing holes.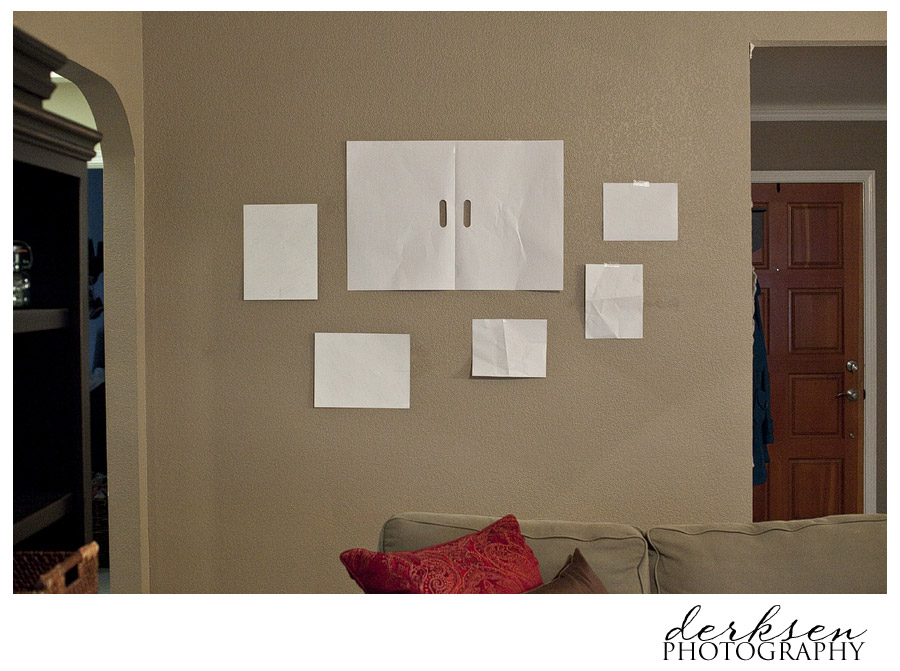 Now, the hammer and nails part. My favorite wall hanging things are these little sawtooth hangars from Aaron Brothers. I just go up to the custom framing counter and they usually will give me some for free. Hopefully they won't be mad that I told you that. Don't tell them I told you, you're on your own. :)  So, if my frame already has a hangar then I'm good to go, but if not, I nail in one of these suckers. MUCH easier than the hangars that have those incredibly small nails.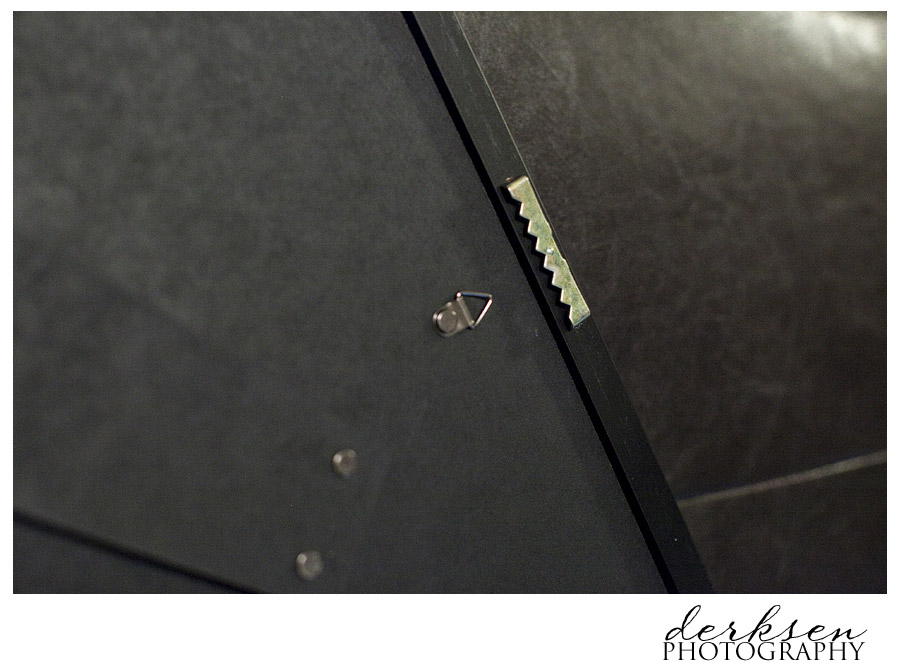 Now that you have your papers taped up where you want them, you're going to actually hammer the nails through the paper. Why move the paper? Just rip it off after. Much easier. :)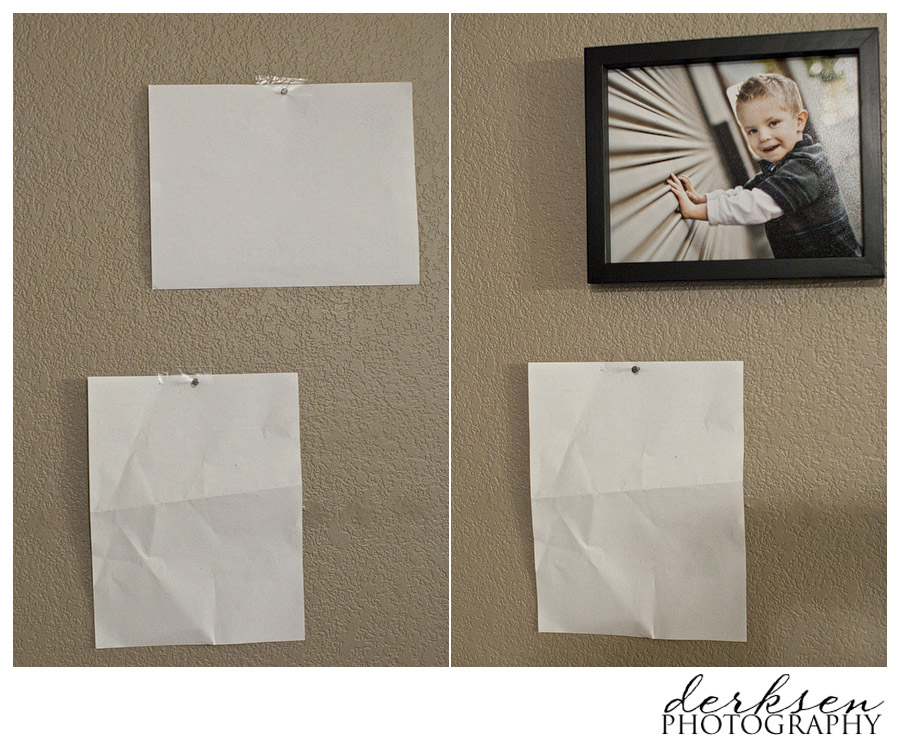 Then, you're all set. Hang your pictures, tear the paper off the wall. Make sure your frames look fabulous.