Here's an easy, fantastic camera tip. When taking pictures outside in the middle of the day (the bright part of the day when the sun is mostly intense and directly above) try to choose shade.
Below is a quick snapshot in full sun. First off, it was so bright that little miss Molly didn't even want to look up. Second the bright sun was primarily above her and so her face and eyes became all dark and shadowy. And for us adults often it creates those dark circles under our eyes that we're not so fond of (unless you fill with flash, which we're trying to learn to shoot without right now).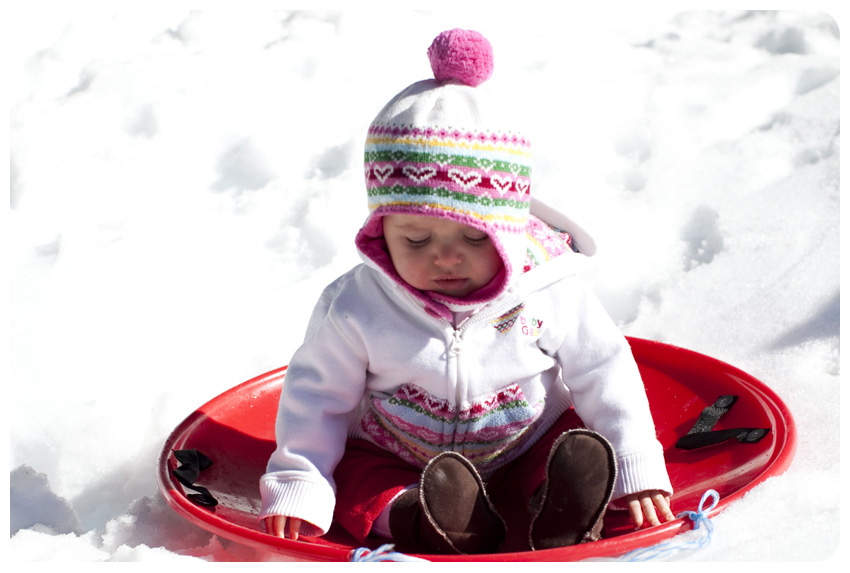 Now this image below was shot in open shade. Open shade (by my own definition in my brain) is when there's a full open amount of shade created by a lot of trees or a building or something large. It's not that spotty shade that has some sun and some shade and creates funny marks on people's faces. Know what I mean? Full open shade. Now little Molly can look into my camera with her big blue eyes and it catches more of her, purely her. Not her and all the shadows, etc, etc.